Dermalogica Skin Care, Beauty Lab & Targeted Treatments
A Dermalogica Skin Care treatment is relaxing and bespoke to each individual client using education, techniques and products to deliver a professional skin treatment. Face mapping and skin analysis is performed with each treatment to create the perfect facial.
At Dermalogica, we are trained within the International Dermal Institute to become highly trained professional skin therapists. Our knowledge is extensive, we are continually learning, and are passionate to getting real results.
Pro Skin treatments are recommended every 4 – 6 weeks for optimal results.
Ocean blue is a Dermalogica Derm Circle Salon providing a high standard of skin treatments and education within the industry.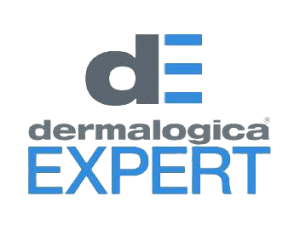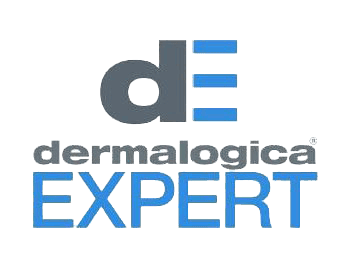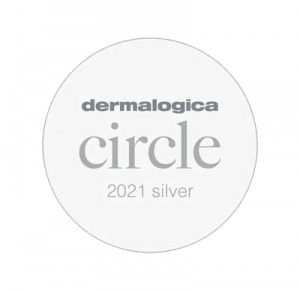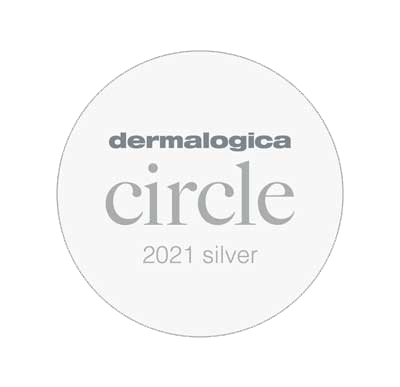 Comprehensive skin analysis to help identify skin type, any skin concerns & prescribe a customisable skin care regime. 
Dermalogica Pro Skin 30 Treatment
Pro Skin 30 is a perfect introduction to the Dermalogica skin care range & is designed to target your most important skin concerns. Perfect if you are short of time or just beginning your skin care journey. A real boost for your skin.  
Dermalogica Pro Skin 60 Treatment
Pro Skin 60 is a prescriptive treatment for deep cleansing & rejuvenating using professional products & techniques to ensure maximum results.  Tailored to your skin's specific needs for radiance, relaxation & skin glow. 
Teenage Clear Start Skin Treatment – £30.00
Customized for the younger person to target blackheads, breakouts & problematic skin.
Pro Calm  – £65.00
Soothe & strengthen sensitive skin. Soothing botanical actives provide relief while lymphatic drainage & pressure point massage help calm a stressed skin nervous system. Pro calm hydrates, balances & restores the skin barrier to reduce sensitivity & calm the skin.
Pro Firm  – 70.00
A comprehensive facial workout including the neck.
Includes a firming & toning fascia massage or Gua Sha touch therapy to revive the skin. Firming techniques are combined with retexturing & replenishing actives for visibly tighter skin.
Pro eye flash
A 20 mins powerful treatment that helps tone. Smooth & brighten the eye area through intense stimulation & an infusion of botanical actives.
£30.00 as a stand alone treatment
£15.00 with a Pro Skin treatment

An Introduction to BeautyLab
BeautyLab specialises in researching ground-breaking ingredients and pioneering formulations to produce beauty products that meet the demands of today's consumer.
Philosophy of re-activating and re-educating the skin functions
Delivers both instant beautifying and long-term results
High performance active ingredients
Committed to combining cutting edge science and the latest technology
Red carpet and HDTV celebrity secret – has attracted the attention of media worldwide
Exclusive and in high demand – in selected spas, salons and exclusive retailers worldwide
Beauty Lab Essentials Facial – £40.00
Essentials Facial is suitable for all skin types, deeply hydrating & protects against free radicals & UV damage. Rich in plant collagen & Hawaiian algae for rejuvenating & protection. A great introduction to the brand & to facials.
Beauty Lab Anti – Ageing Facial – £60.00
Advanced Anti-ageing facial that combine the regenerative powers of stem cells with the intense protective properties of peptides to create an unrivalled facial treatment that targets many skin concerns.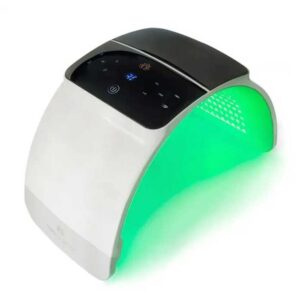 Professional LED Light Therapy for skin: The Lumineo Advanced LED
Professional LED light therapy is a popular non-invasive skin treatment for a variety of concerns like ageing, acne, or pigmentation.
The Lumineo professional LED light therapy is a lightweight and portable device, which utilises NASA researched LED technology and clinically proven wavelengths of RED 630nm and BLUE 415nm. It incorporates 6 different wavelengths in 7 modes, with 1200 LEDs.
What are the different LED Light Therapy wavelengths and what do they do?
Red LED Light Therapy 630nm
This wavelength has been clinically proven to heal and rejuvenate the skin by its ability to stimulate the production of collagen and elastin in the dermis of the skin. Collagen is a protein in the skin and other connective tissues. The body produces less collagen every year from age of 21, which causes the skin to show signs of aging. This treatment is great for those concerned with fine lines and wrinkles.
Blue LED Light Therapy 430nm
According to the American Academy of Dermatology, most people with acne will see an improvement in their symptoms from using LED light therapy. The Lumineo blue LED is designed to reduce P. acnes bacteria and therefore reduces breakouts and spots. It is a clinically proven wavelength – it is ideal for the treatment of mild to moderate breakouts.
Green LED Light Therapy 560nm
Green LED Light 520nm is perfect for those with dull and fatigued complexions. Renowned for its ability to calm, even out skin tone and reduce the appearance of age and sunspots and other discolouration, it will help brighten your skin.
Yellow LED Light Therapy 590nm
Yellow LED light is great for skin rejuvenation, and helps the increase of blood circulation, increase of oxygenation, and brighten skin.
Orange LED Light Therapy 610nm
Orange or Amber LED Light therapy is great for redness, sensitive skin and works as a detox for the skin. It's known for its soothing and calming effects.
Purple LED Light Therapy
The purple light combines the benefits of both red and blue light therapy. It is a great option for adult acne and premature ageing. This light can help treat active breakouts, prevent future breakouts, and help to plump the appearance of fine lines and wrinkle.
The Lumineo can be used either as a stand-alone or as part of a Pro Skin treatment.
£30.00 stand alone treatment
£10.00 with a Pro Skin Treatment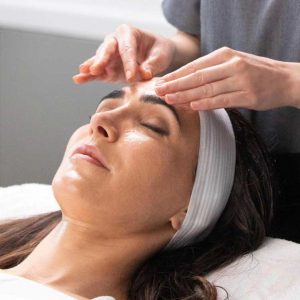 Dermalogica's strongest & fastest peel yet. Pro Power Peel has been formulated to help improve skin texture & appearance by stimulating cell renewal & turnover. The peel can be customised to treat a wide range of skin concerns from ageing, hyperpigmentation, dehydration & acne.
This express 30 minute treatment is a fantastic introduction to peels. A customisable treatment, with a unique system of three acids for a deep exfoliation to target skin concerns.
This bespoke 60 minute treatment combines the benefit of Pro Power Peel with additional techniques & technologies. Peel results are dramatically enhanced by a supplementary deep treatment process incorporating powerful ionactive serum, a customiseable masque & relaxing massage to ensure your skin is left clear, smooth & glowing.
Pro Power treatments require a patch test 24hrs prior to treatment.